Since 2011 I fell in love with one particulair material: CANDY FLOSS.
We all know this fluffy sweet you normally eat.
With a very special technique Candy Floss can transform from its fluffy shape into precious rough candy gems!

I hope you have the same wonderful feeling by choosing your favourite jewel.
Handmade from silver or gold and real Candy Floss.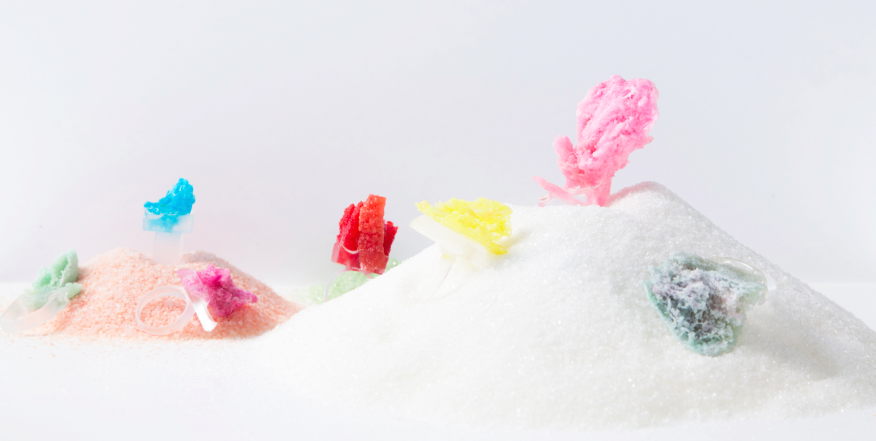 Look at these sugar mountains above with colorful Candy Floss rings on top!
I'm sure the jewel you choose will lighten up your dullest days!