Candy Floss artwork + print!
* Become an ambassador of Martijntje Cornelia! Follow Martijntje Cornelia (@martijntjecornelia) on instagram, share a picture of your Candy Floss artwork and receive the Sweet fluffy print in size 30x40cm!
#martijntjecornelia #suikerspin #candyflossartwork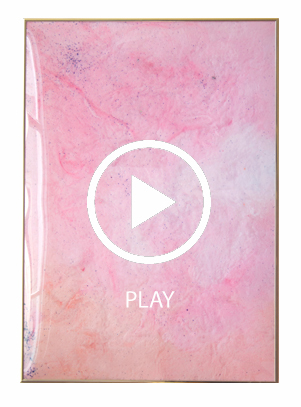 For sure the sweetest artwork! In these odd times we could all use some inspiration to make our homes the nicest place on earth. The perfect time to redecorate our living.
A golden framed homemade fluffy Candy Floss artwork.
Over time the fluffiness will transform into a gorgeous new landscape. Approximately after 12 hours the transformation will start. After 4 days the end structure will remain.
Choose you favourite colour and Martijntje Cornelia will start the production. Every piece is hand made and very unique.
Extra Information:
* The Candy Floss artwork adapts to your environment and is unique in its transformation.
* Prefer not to hang the artwork in direct sunlight.
* Do not keep the artwork in damp areas like the bathroom.
* Martijntje Cornelia is not responsible for the shape and speed of the transformation.